LASERS
The Dermatology & Laser Medical Center sets the precedent when it comes to laser treatments. Dr. Khadavi was an early adopter of the modern advancements in laser medical procedures and has since treated thousands of patients with these state-of-the-art devices. It's important to see a physician who has vast knowledge of and experience with medical grade lasers. Not all skin types are suitable for laser treatments and can be permanently damaged under the wrong care.
VBeam® Perfecta is the gold standard and the world's best selling pulsed-dye laser. Time and again it proves itself as the safe, easy-to-use tool for the treatment of vascular, pigmented and certain non-pigmented lesions.
Conditions it can treat:
• Acne Scars
• Facial & Spider Veins, Leg Veins
• Pigmented Lesions
• Rosacea
• Scar Treatment
• Striae (Stretch Marks)
• Vascular Lesions
• Warts
Intense pulsed light (IPL) is a technology used by cosmetic and medical practitioners to perform various skin treatments for aesthetic and therapeutic purposes. The technology uses a high-powered, hand-held, computer-controlled flashgun to deliver an intense, visible, broad-spectrum pulse of light, generally in the visible spectral range of 400 to 1200 nm.
Conditions it can treat:
• Hair Removal
• Skin Pigmentation
• Acne
• Sun Damage
• Thread Veins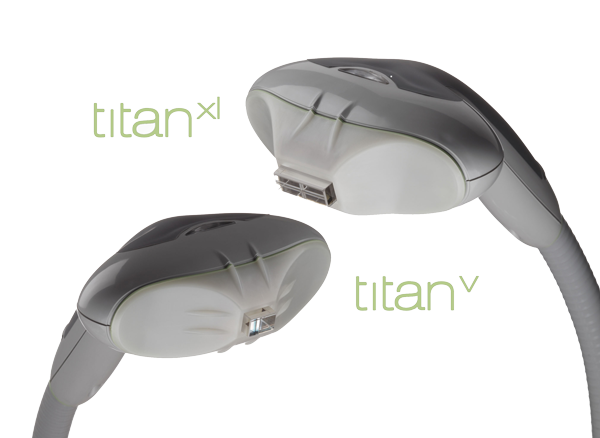 The Titan® Laser uses infrared lights to penetrate the skin and boost collagen production. In turn, this tightens and lifts the skin. The treatment usually requires little to no healing time and is considered to be an effective, non-invasive alternative to surgery. It's ideal for patients looking to shave off a few years by smoothing out wrinkles and tightening loose skin.
Areas it can treat:
• Face
• Abdomen
• Neck
Candela® gentle yag Laser
The Gentle YAG is a versatile cosmetic laser and can be used on all skin types. Even tanned skin. This aesthetic laser system delivers a variety of treatments such as permanent hair reduction, skin tightening, wrinkle reduction and treatment of leg and facial veins. The Candela GentleYAG comes with the company's patented cooling system allowing for maximum patient comfort.
Conditions it can treat:
• Laser hair removal
• Non-ablative skin rejuvenation
• Skin tightening
• Vascular Lesions
• Leg veins
• Facial veins
• Wrinkle reduction
The UltraShape® procedure is noninvasive, so you won't need anesthesia. The ultrasound technology targets fat cells in the abdominal area without damaging surrounding tissue. As fat cells walls are destroyed, fat is released in the form of triglycerides. Your liver processes triglycerides and removes them from your body..
Ideal for:
• Body Contouring
• Fat Cell Destruction